We know it can be very difficult finding the best Tax Preparation Service near Danville, California, so we created this amazingly comprehensive list of the best so you can choose wisely. Each tax preparer has a variety of services you should be aware of, from CPA services for internal audits - extremely important in our city - to those who even offer year-round tax planning services as your outsourced tax department. This list of amazing professional services is ever-changing so please check back often. If you find another Tax Preparation Service that should be on the list - or one that should be removed - please don't hesitate to let us know!
1. Robert Arnone, CPA - 4115 Blackhawk Plaza Cir STE 100, Danville, CA 94506, United States, (925) 984-2850
About: Robert Arnone, CPA is a full-service accounting firm offering services across the Greater San Francisco Bay Area. Clients, who find it hard to achieve their financial goals, will benefit from their professional, personalized services. Robert has extensive experience in aiding clients to reach their financial goals. Aside from that, there are online resources for individual clients, not for profit or small business, to determine the tax process and financial decision-making. These include financial calculators, news, downloadable tax forms, and publication and links to other useful sites.
Services Offered: Tax - Individual Tax, Small Business Tax, Tax Planning, Audits, Reviews, Accounting - Bookkeeping/Write-up/ Entity Selection & Formation, Flow and Budgeting Analysis, Financial Projections, and Forecast.
What Makes them Different: Talking to Robert and reaching out to their online services will make clients feel comfortable about their tax preparations and financial goals.
2. George Dimov CPA, 795 Folsom St, San Francisco, CA 94107, United States, (833) 829-1120
About: Dimov Tax has been in the industry of accounting and taxation for 12 years already. With dedicated and professional tax specialists, they will never fail to give you a great service with great attention to detail. They have offered services for individual taxation, corporate taxation, M&A consulting, technology, buy & sell-side finance, biotech, retail analysis, real estate accounting, and manufacturing
Services Offered: They are a full-service accounting firm offering tax, accounting, audit, representation, bookkeeping, payroll, and benefits to clients in all 50 states and globally.
What Makes them Different: They have a range of clients from different industries. They will make sure to accomplish your tax preparations with care.
3. Cynthia A. Wilkinson, CPA, 2010 Crow Canyon Pl #100, San Ramon, CA 94583, United States, (925) 277-3424
About: Cynthia A. Wilkinson is a licensed CPA who has been on the board of directors of Tri-Valley Business and Estate Planning Council and the Business Women's Network of the Tri-Valley Area. They will prepare your taxes so you can save time and energy to prepare your returns.
Services Offered: accounting and tax planning services, total program of estate, trust, and gift tax return preparation as well as assisting in maximizing benefits for you and your heirs, Systems Accounting Software Selection and Use, Lease-Buy Decisions, Real Estate Transactions, Equipment Purchases, and Sales, Office Systems and Controls, Business Sales and Acquisitions
What Makes them Different: They will prepare your taxes on time so it won't be a hassle for you and your business.

4. Sandy J. Hodges, CPA, 165 Edinburgh Cir, Danville, CA 94526, United States, (925) 362-9966
About: Sandy J. Hodges is a full-service licensed CPA who is located in California with more than 30 years of experience. She has been treating her clients important whether they are large or small tax clients.
Services Offered: Foreign Corporation Reporting, FATCA Compliance, IRS Amnesty Programs, 2017 Tax Return Due Dates, State Tax Consideration, International Tax Treaties.
What Makes them Different: They treat their clients well whether their business is small, big, or just an individual.

5. Christy Smith CPA, 2500 Old Crow Canyon Rd UNIT 410, San Ramon, CA 94583, United States, (925) 309-8880
About: Christy Smith is a CPA who has more than 20 years of tax experience. She's been serving individuals and small businesses in tax preparation. You can find this seasoned CPA in San Ramon, CA. She'll be happy to assist you in navigating the ever-changing tax, financial, and regulatory world.
Services Offered: TAX PLANNING & PREPARATION, REAL ESTATE & BUSINESS SALE, BUSINESS ENTITY SELECTION.
What Makes them Different: With their experience in tax planning and preparation, you will feel rest assured that your tax needs will be met.
6. Bruce Raine Income Tax Services, 111 Deerwood Rd #200, San Ramon, CA 94583, United States, (925) 336-4518
About: Bruce Raine Income Tax Services has been in the accounting, accounting computer systems, and income taxes industry for more than 40 years already. Bruce started as an auditor in Deloitte. After 6 years, he became a university professor in accounting and computer systems at California State University in Hayward, California.
Services Offered: bookkeeping, bank reconciliations, monthly closes, monthly financial statements, tax returns, system development
What Makes them Different: They do consult for your accounting and tax needs. They are knowledgeable on bank reconciliations, adjusting journal entries, and monthly financial statements.

7. Ace Tax, Inc., 2440 Camino Ramon #302, San Ramon, CA 94583, United States, (925) 998-6595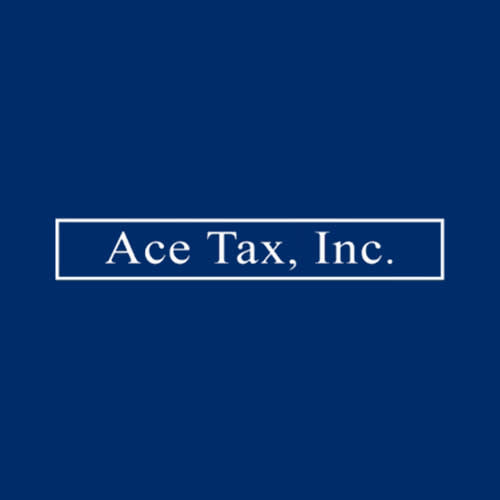 About: Ace Tax Inc. serves different clients from individuals to family businesses. They will help you go through your tax preparation and planning for individuals and businesses with their accounting functions.
Services Offered: Business Services - Small Business Accounting, Part-Time CFO Services, Cash Flow Management, Strategic Business Planning, New Business Formation, Consulting Services, QuickBooks Services, Tax Services - Services For Individuals, Tax Preparation, Tax Planning, Tax Problems.
What Makes them Different: They are ready to take your business and offer different tax services like tax problems for you.

8. Boyer & Conniff, LLP, 2410 Camino Ramon #155, San Ramon, CA 94583, United States, (925) 884-0270
About: Boyer & Conniff, LLP do their best to help clients have their tax preparations ready on time. Ronald Boyer has more than 40 years of providing tax and consulting services to individuals and businesses. Leonard Conniff is a licensed CPA who has more than 20 years of taxation experience in serving individual clients and businesses.
Leonard has a broad experience as an IRS Revenue Agent makes him an expert in different tax issues.

Services Offered: Accounting Service, Advisory Service, Financial Planning, Litigation Support, Tax Services, and Planning, Valuations
What Makes them Different: They have extensive experience in different businesses that will make you feel safe to rely on their tax services.

9. Leibowitz Tax Service, 1280 Boulevard Way #206, Walnut Creek, CA 94595, United States, (925) 962-0786
About: Leibowitz Tax Service is a consulting firm with experts in accounting/auditing, business, and information technology. They have employees that will make sure to work on a variety of businesses with a trusted work history.
Services Offered: An accounting practice with 15 years experience, A free no-obligation discussion about your business requirements, Fixed accounting fees agreed in advance and not dependent on income level, Personal account manager, Same day company formation normally within 2 hours, IR35 technical expertise, VAT registrations and advice, Tax planning, Company Forecasts, Free business banking
What Makes them Different: They will meet your expectations by providing long-term solutions for your company in accounting, business, and IT. They'll be committed to prepare your taxes in the most efficient and effective way.

10. Ken R. Anderson, CPA, 2551 San Ramon Valley Blvd UNIT 211, San Ramon, CA 94583, United States, (925) 314-0930
About: Ken R. Anderson, CPA has over 31 years of experience serving multiple clients with different needs. They are confident in helping clients resolve issues and provide guidance. They have great customer service to give you an insight on your tax preparations.
Services Offered: Family, business, and individual tax preparation, Tax prep/services, Accounting services, Bookkeeping services for small businesses, Business tax consulting, Tax return services, Tax consulting, Small business financial planning, Payroll services/solutions, Business formation, Trusts.
What Makes them Different: They will personally contact you to gain insight into your needs and expectations. With their professional experience, you will be happy to trust their expertise.