1. Robert Arnone, CPA

4115 Blackhawk Plaza Cir STE 100,
Danville, CA 94506, United States,
About: Robert Arnone, CPA is a full-service accounting firm offering services across the Greater San Francisco Bay Area. Clients, who find hard to achieve their financial goals, will benefit from their professional, personalized services. Robert has extensive experience in aiding clients reach their financial goals. Aside from that, there are online resources for individual clients, not for profit or small business, to determine the tax process and financial decision-making. These include financial calculators, news, downloadable tax forms, and publication and links to other useful sites.

Services Offered: Tax - Individual Tax, Small Business Tax, Tax Planning, Audits, Reviews, Accounting - Bookkeeping/Write-up/ Entity Selection & Formation, Flow and Budgeting Analysis, Financial Projections and Forecast.

What Makes them Different: Talking to Robert and reaching out to their online services will make clients feel comfortable about their tax preparations and financial goals.
---

2. Flex Tax and Consulting Group

1160 Battery Street East, Ste. 100, San Francisco, CA 94111, United States
About: FTCG has gained a reputation for its relentless determination to deliver cost-effective and high-quality solutions for the diverse market problems of San Francisco, Houston and New York today. 100% of their workers earned college tertiary education. The management team also has vast experience in the accounting, audit, tax and financial services sectors. In the United States, some of them practice CPA.

Services Offered: Audit and Tax, Renewable Energy, Opportunity Zones, Cost Segregation, Consulting Services, Accounting Services, Business Advisory Services and Tax Preparation and Compliance Services

What Makes them Different: Flex Tax and Consulting Group is recognized as one of the best accounting firms in San Francisco by Yelp, Google, ThreeBestRated and Thervo.
---

3. ALTIUS CPA

11 California St, San Francisco, CA 94108, United States
About: The Altius team are experts in cloud accounting software. ALTIUS was developed to provide business people and small business owners with the biggest services. The ALTIUS specialist accountants and CPA partners use state-of-the-art technologies and processes to offer a complete range of financial services.

Services Offered: This involves entirely outsourced accounting, real time consultancy services and CPA consulting for company owners who want to invest less effort and more time in order to ensure compliance.

What Makes them Different: ALTIUS was developed to offer companies and their owners guidance and custody of a business that can reach them from start to finish.
---

4. Scott Porter, CPA

315 Montgomery St 8th Floor, San Francisco, CA 94104, United States
About: Scott Porter, CPA is committed to providing companies and individuals with outstanding accounting, bookkeeping and financial services. Scott holds a Bachelor of Science degree in Business Administration from San Francisco State University. He currently holds CPA licenses in both California and Colorado. Since 1990, Scott has been active in public accounting and set up his own business in 2001.

Services Offered: Small Business Accounting, Business Consulting, New Business Advisory, Cloud Accounting, Quickbooks Services and all accounting services.

What Makes them Different: Whether your business is new, small or medium sized, your San Francisco CPA company has always been known to you by local business owners for its personal support and outstanding service.
---

5. JCE Financial CPA

One Hallidie Plaza Ste. 304 San Francisco, CA 94102
About: JCE Financial is a CPA company operating in California - San Francisco and San Jose. Created in 2002, the business serves a range of customers from individual owners to businesses and NGOs. They believe in the importance of interactions. Their mission is to allow their customers to manage and meet their financial objectives while delivering the most reliable and efficient services.

Services Offered: Personal Financial Planning, Estate Planning, Elder Care, Small Business Accounting, Payroll, Part-Time CFO Services, Audits - Reviews - Compilations, Forensic Accounting, Cash Flow Management, Bank Financing, Business Valuation, Strategic Business Planning, Succession Planning, New Business Formation, Non-Profit Organizations, Internal Controls and Tax Services

What Makes them Different: Their mission is to assist their customers in their management and financial progress while delivering services in the most accurate and effective way. They believe that a good accounting system would provide valuable financial information for interested people, which will help them make important decisions.
---

6. BookSoEasy, Inc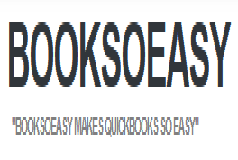 90 New Montgomery St, San Francisco, CA 94105, United States
About: Akemi Iizuka 's background is more than 20 years in the USA and 3 years in Japan. She fluently speaks English and Japanese and provides her customers with an understanding of companies in both countries. She is a certified QuickBooks ProAdvisor in California and Hawaii and a certified public accountant. She holds a Master's degree in taxation from the University of San Francisco at Golden Gate and a Bachelor's degree from Rikkio University in Japan. Akemi 's background in accounting in the United States includes work with KPMG, LLP and the Toshio Okazaki Accounting Office. Her experience includes: Harb Levy and Weiland.

Services Offered: Quickbook Services, Bookkeeping and New Business Consulting

What Makes them Different: Her passion encourages entrepreneurs to develop and realize their potential. Her clients represent a wide range of industries, focusing in small, rising enterprises and meeting the unique needs of its customers.
---

7. Cherkas Accountancy


339 Balboa St, San Francisco, CA 94118, United States
About: The Cherkas Accountancy team is a core member of your corporate team. They process your accounting reports and meet your needs frequently in order to discuss your needs and analyze the results, control the finances of your company, and make sure it functions properly so that you are in the best tax position at the time.

Services Offered: Business startup services, Monthly bookkeeping, Payroll Reporting, Sales Tax Reporting, QuickBooks® setup, IRS and State Audit Representation, Financial statements and Income Tax Preparation for all types of businesses, and individuals

What Makes them Different: They believe that tax preparation is a year-round practice, the perfect way to reduce the tax burden. Their ongoing tax preparation and guidance are available to you to optimize your returns.
---

8. SFBay Financial, Inc.

44 Montgomery St #1308, San Francisco, CA 94104, United States
About: SFBAY FINANCIAL is a full-service financial management company which has served the Bay Area since 2005. They assisted the growth and advancement of hundreds of people in all sectors of the working world.

Services Offered: Bookkeeping, Financial Reporting,Payroll, Sales Tax, Invoice Tracking, Bill Payments, Cleanup & Restoration, 1099 Services, Government Filings, Cash Flow Analysis, Local Taxes & Filings, Business Development, Cash Management And More

What Makes them Different: They believe that this dedication to inspire the workforce enables them to choose from the best and brightest in the sector is a connection that made them one of the top financial enterprises in the Bay Area and through their personal approach to serving their customer's needs.
---

9. Aigul CPA & Associates

4095 19th Ave, San Francisco, CA 94132, United States
About: Aigul CPA & Associates is a multilingual, comprehensive CPA company that provides individuals, enterprises and non-profit a broad range of accounting, tax planning and payroll services. They are committed to offering year-round support and fee-based advisory advice addressing a broad variety of financial sector needs to each customer.

Services Offered: Tax Preparation and Planning, Same Day Tax Returns Filing with E-File, Tax Returns for Any State, Prior Year and Amended Tax Returns, Business Tax Return Preparation, License Audit Representation, Payroll Services, Bookkeeping, Audit Assistance and more.

What Makes them Different: Aigul CPA & Associates still wants to transform into a green workplace. Each individual document is scanned into its computer system in an attempt to minimize waste and protect confidential information. All data are secured on site and off site daily in order to ensure your safety.
---

10. Jutta Reichert Associates

2250 Union St #301, San Francisco, CA 94123, United States
About: Jutta Reichert, E.A., is the founder and sole owner of the Jutta Reichert Associates, an IRS specialty company located in San Francisco for US and international individuals and companies in any sort of organization.

Services Offered: Accounting Software Selection and Implementation, Bookkeeping/Write-Up, Business Consulting, Business Entity Selection, Buying or Selling a Business, Cryptocurrencies, Estate and Trust Tax Preparation, Financial Analysis, Financial Statements, International Tax, IRS Representation, Real Estate Tax Law, Sales Tax Services, Tax Preparation and Planning for US and foreign individuals and businesses.

What Makes them Different: Jutta is fluent in English, German and French. She is an Enrolled Agent and has represented US and foreign tax payers in the United States and not only in California.
---
---
---



Do You Need Help With Your Taxes?
Are you terrified of you, your business or your non-profit getting audited by the IRS? Do you wake up in the middle of the night at the thought of hearing that knock on your door? We know that tax season can be a terrifying experience if you aren't prepared with all of your documents in order. Robert Arnone CPA today so you can get busy relaxing tomorrow! We handle the tax filings for businesses, individuals, HOAs and non-profits throughout the SF Bay Area and beyond. We specialize in helping HOAs, non-profits, small and mid-sized businesses make sure their books are in order. So if you're even a little concerned, now is the time to act. Contact us today!
---
---
---