California High School is a four-year public comprehensive high school in the city of San Ramon, one of four comprehensive high schools in the San Ramon Valley Unified School District, situated along the 580/680 corridor of the East Bay. The school colors of Cal High are orange and black; The Grizzly is the mascot. The crest of the school portrays the rich California mountains, deserts, and coastline.
In what was then known as San Ramon Village, California High School was built in 1973. The school was constructed with four primary classroom pods in an open classroom design: Coast Pod, Desert Pod, Mountain Pod, and Valley Pod. The four pods were grouped around a core that housed the upstairs library and below the science rooms; elective Gold Coast classrooms were situated off the back side of the main building.
Teachers covering various subjects, a dean, and a counselor in an academic unit were teamed together in each pod. Ernie Berger, Cal High, watched over by its first principal, initially opened as an intermediate/high school with students in grades 7-10. The school added 11th and 12th grade classes over the next few years. California High School grew into a conventional high school serving grades 9-12, with a seven-period day, after Pine Valley Middle School opened in 1977. The internal layout of the open-classroom pods of the main building was updated in 1977 to produce self-contained wedge-shaped classrooms divided by folding walls. In the green, blue, and brown locker bays, students discovered places to hang out.
In the Tri-Valley area surrounding California High School, the 1970s saw major development and transition. Housing and light industry technologies have increased. In 1978, Bishop Ranch Business Park opened in San Ramon, attracting Chevron, Pacific Bell, Toyota, and United Parcel Service corporate headquarters and regional business centers.
San Ramon was incorporated as a city in 1983. Partnerships with the San Ramon Valley Unified School District, including shared-use facilities and parks, were established by the cities of San Ramon and Danville. Examples of this active and ongoing partnership include the San Ramon Olympic Pool and Aquatic Center and the tennis courts at California High School.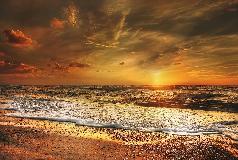 San Ramon, California is blessed with some amazing schools. Here are a few we recommend:

Dougherty Valley High School

Windemere Ranch Middle School

Pine Valley Middle School

Gale Ranch Middle School

Iron Horse Middle School

Bollinger Canyon Elementary School

Golden View Elementary School

Quail Run Elementary School

All of these wonderful schools are located just a short distance from our location on Blackhawk Plaza Circle, Robert Arnone CPA.